Kaan is a successful young entrepreneur with a lot of potential, so his social image is crucial for his
future business opportunities.
We started by analyzing his existing image. We analyzed all 152 contents created between April 2017 and
April 2019 across all platforms, including Google, Yandex, Wikipedia, Wiki in Turkey,
Facebook, Instagram, and Twitter, to name a few.
After our experts reviewed the content, we compiled a list of each platform's strengths and weaknesses.
We shared these lists with Kaan and began working on solutions to weaknesses.
We ensured that every flaw was eradicated by providing detailed information about each platform solution.
First and foremost, we performed a thorough Google cleanup that will mislead investors. Then, to improve his social image as CEO, we created perfect recommendations and advice lists. These suggested strategic actions improved his social standing as a CEO.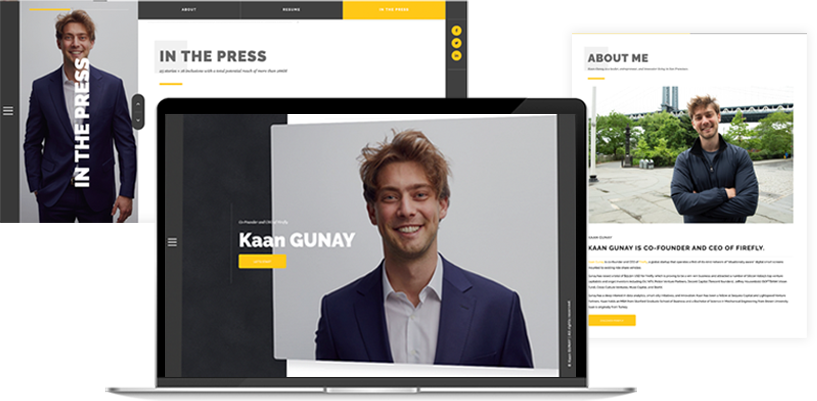 Best practıces produce


the most effıcıent results.

The next step was to help Kaan use social media more effectively than he had previously. Based on our specialists' years of experience and our know-how database, we devised the ideal approach for him.

To-do lists were created for each platform. We also gave him content ideas that will help him build his reputation. Each platform's to-do list included at least seven pieces of advice.

Kaan's social presence has improved as a result of the analysis and directions of That's Me!. He now employs the strategies we discussed and has a solid social reputation as CEO.
The greatest marketing tool with the most powerful impact is closer than you think:
a Strong Personal Brand